Do you wish to pamper an important client or do you have something to celebrate with your partner? With this suite, you are guaranteed to impress! The beautiful materials and luxurious finishes provide a modern and attractive appearance. Sweet dreams in this beautiful Junior Suite!
SET-UP JUNIOR SUITE
This 50 m2 Junior Suite offers luxury, space and comfort. On one hand, you can relax in the living area with a luxurious sofa and a flat screen TV or take a seat behind the desk to work. On the other hand, dream away on the king-size box-spring and enjoy a lovely warm bath for the ultimate relaxation. In addition, the room has a spacious walk-in shower and a separate toilet.
EXTRA FACILITIES
As a guest of Van der Valk Zaltbommel-A2, the hotel's private fitness can be used free of charge. For just € 16.50 per person, you enjoy an extensive Live Cooking breakfast in the morning.
OTHER ROOM TYPES
View our Presidental Suite for a stay in the largest and most luxurious room of the hotel. Don't you need that much space? Then take a look at our standard Comfort Room.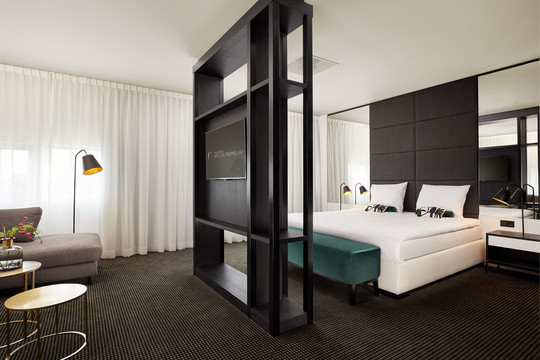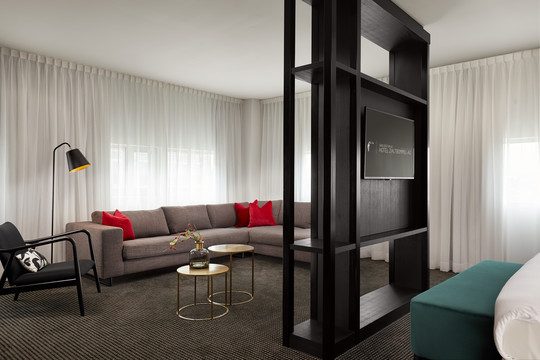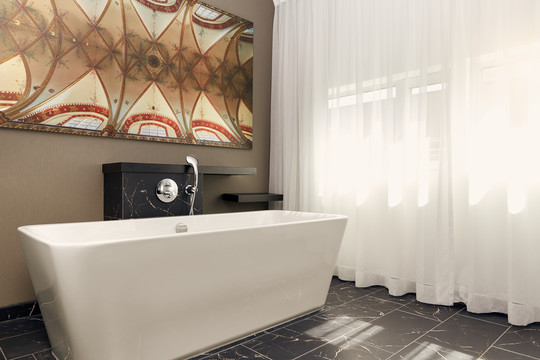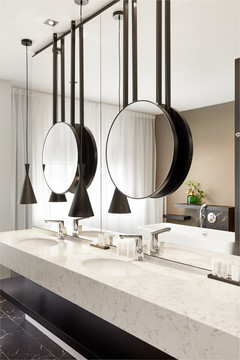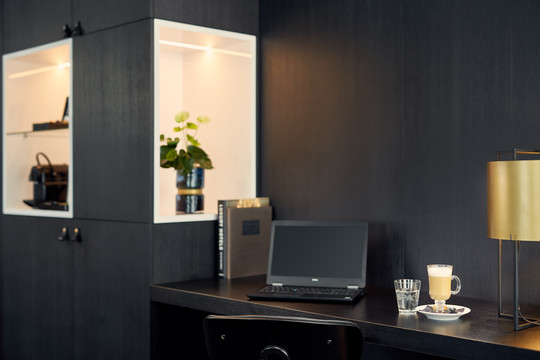 Feel like a president and stay in the most beautiful suite of Van der Valk Hotel Zaltbommel-A2! In this beautiful Suite, you will be truly immersed in presidential luxury. It definitely will be a stay to remember! …